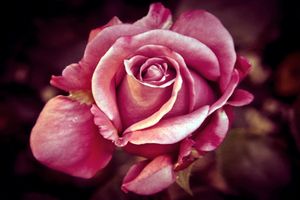 Biography
Naina Jinga - is a Canadian-Romanian award-winning composer and a classically trained pianist, who lives, teaches and creates in Winnipeg, Manitoba, Canada. 
Naina was born in Cluj-Napoca, Romania - a city with ancient musical traditions and the cultural heart of modern Transylvania.  
Born as the only child in a family of well-known doctors and in a country that had to fight to survive from under 45 years of communism as well as to survive from under the dictatorship of Nicolae Ceausescu - one of the most infamous dictators the world has ever known,- but, at the same time, a country that has given the world extraordinary talents, such as the famous 20th century composer George Enescu, the legendary pianist Dinu Lipatti, internationally renowned soprano Angela Gheorghiu, pan flautist Gheorghe Zamfir, and gymnast Nadia Comaneci, of course, Naina's passion for music and for the piano started at the age of two, when her mother purchased a beautiful, brand-new piano. She began playing the piano at the age of four, performing as a piano-soloist with an orchestra at ten, and writing her first compositions at twelve.  
She has appeared as a piano-soloist with Romanian orchestras, in solo and piano-duos piano recitals. Naina graduated from the "Gheorghe Dima" Academy of Music in 1991 (B.Mus), where she was later appointed as an Assistant Professor and, in 1998, as an University lecturer.  
She holds a M.Mus and a Ph.D. in Composition with a "Magna cum Laudae" and is also the recipient of many international awards and scholarships, among them, the Romanian Composers' League Prize and the UNESCO award and scholarship. 
After moving in 2003 to Canada, Naina Jinga attended graduate studies in composition at the University of Western Ontario, studying with Dr. Peter Paul Koprowski. Besides her career as a composer, she continues to dedicate her time, energy and knowledge to her students by maintaining an active music studio, the Do-Re-Mi Music Studio, based in Winnipeg, Manitoba, where she teaches piano, music theory, composition, being also an appreciated accompanist for instrumentalists and singers. There, she  mentored many young, talented students, many of whom were serious about pursuing a career in the world of music, but also many of whom simply embraced music as their favourite hobby.  Under Naina's guidance, her students have achieved hundreds of awards, scholarships, trophies, and gold and silver medals at provincial and national competitions such as the Winnipeg Music Festival, the Kiwanis Music Festivals in London, Stratford, Toronto, Woodstock, and St. Thomas, the Young Artist Competition, the Rotary Music Festival, the Tauber Music Festival, and the prestigious Canadian Music Competition. Some of her students have been awarded with the highest honours and gold medals from the Royal Conservatory of Music and the Conservatory Canada for their piano and theory examinations. 
For many decades, Naina Jinga has written extensively in instrumental, vocal, choral, chamber music and orchestral genres, using the avant-garde language of 1980s and 1990s contemporary music, in the style of dodecaphonic, serial, and later, modal music. Her works were performed in Canada, Europe, U.S. and Australia. A particular attention was given to children's piano literature. Naina Jinga composed a few comprehensive collections of piano pieces, of various difficulty, dedicated to all students interested in exploring contemporary music. These engaging pieces offer everything that children's hands and imagination can manage.  
In more recent years, embracing a new style - the light classical music with a soothing and so touching romantic flavour - has won her a loyal fanbase and increased worldwide her popularity. Her music has many different expressions and has been described as sensitive, touching, deeply moving, lyrical in inspiration, subtle and thoughtful. Her romantic piano ballads - "Dream", "Emotions", "Tears of Light", "Nostalgia" or "Shall we Waltz?" - won their well-deserved place in Top 10 on Radio stations, while platforms such as iTunes, Spotify, Deezer, Amazon or Women of Substance Podcast are featuring her music. 
In 2019, Naina Jinga performed, produced and published her own album, "Piano Dreams", a kind of anthology for solo piano. It is made up of 14 piano ballads whose themes express the most universal of human emotions: love, romance, longing, pain, joy.  
In her own words, the composer describes her piano album as follows: "working on these compositions was a kind of catharsis, and the end result, this album, a triumph over all the obstacles and hardships I have encountered over the years" while she continues to stand by her adopted motto: "We are the music makers and the dreamers of dreams ... Dare to dream!".
In August 2021, Naina Jinga became the recipient of the Gold Medal for her piano-ballade "Dream..." at the Inaugural Edition of the Global International Music Competition (in the Versatile Musician category), competition organized by Concours International de Musique et Des Beaux Arts. 
Later in 2021, with two of her piano-ballades - "Lullaby for Tomorrow" and "Tango Interrupted" - Naina became the winner of the Gold Medal at the Inaugural Edition of the Grand Maestro International Music Competition.  She is also the recipient of the Gold Award in the Instrumental Performance - Best Music Composer (for the piano-ballade "Tango Interrupted") category and also in the Instrumental Performance - Best Instrumental Performance Video (for her piano-ballade "Amalfi ... To Italy with Love") at the Lit Talent Awards organized in the United States.
The Red Maple Competition organized in Toronto, Canada awarded her t​he Third Award for her piano-ballade "Dream..." in the Professional Musician category.
In 2021 Naina also became the winner of the Grand Prize at the International Youth Music Competition - in the category Composer/Performer, Singer/Songwriter with her piano-ballade "Whispers of Love" and the recipient of the Gold Award and the Artist Award for the same ballade, in the open category at the Universal Music Stars Competition. 
At the end of 2021, she released her new piano ballade single, "You and I at Christmastime", featured by all  major online platforms, such as Spotify, iTunes and Amazon and enjoyed by a large audience on Radio.
Naina's intent is to work with exceptional companies, directors, and publishers, to continue to create beautiful music, to express her touching  sensitivity, and to bring her unique, distinct signature in this fascinating performing art.